How to measure the head for ballistic helmets
Jun 30, 2021 by helmetbro
We'll detail ballistic helmet sizes here. If you are serious about buying a helmet, we highly recommend that you read this article carefully.
1. Start by wrapping the measuring tape around the head, just above the ears and eyebrows. Measure the length, width and maximum circumference of your head.
2. Then use the size chart to find the best ballistic helmet size for you.
3. Finally, don't worry if you choose the wrong size. We offer an easy exchange policy!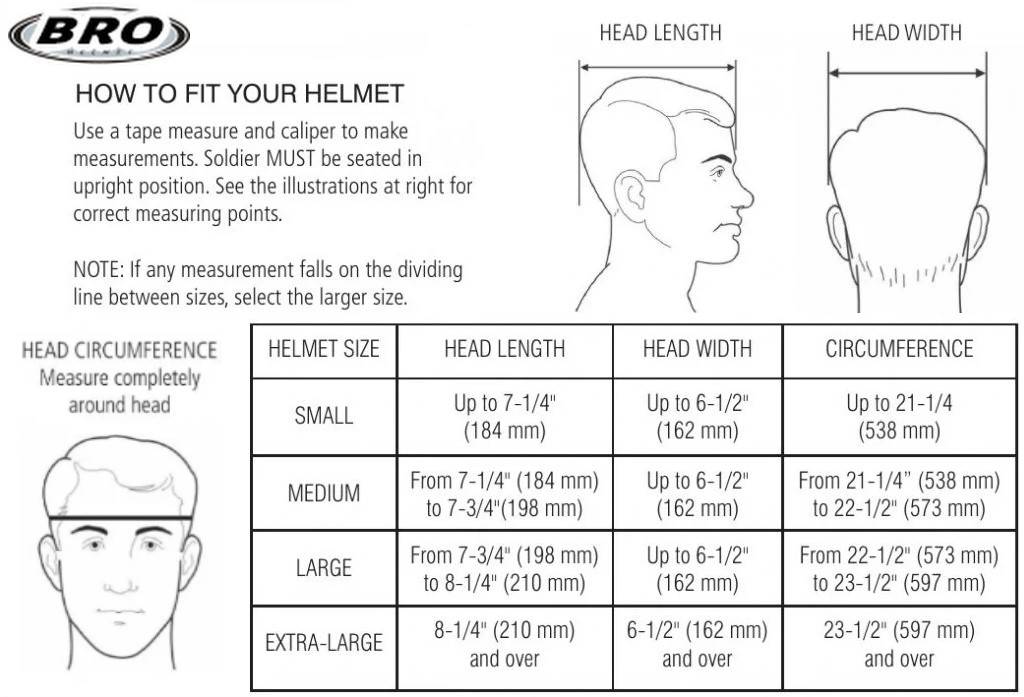 The main points are as follows:
Be sure to measure and get real numbers, because ill-fitting headgear is dangerous at worst and obnoxious at best.
If the helmet is too large, it poses a safety hazard; it reduces your vision and is unstable. If it's too small, it may be too tall and not provide enough coverage.
Ballistic helmets are padded. All upholstery is removable and can be adjusted to different positions for better personal comfort.
The fastening system includes fully adjustable smooth slide locks and padded padded shoulder straps for stability and security. The fixing system is secured to the housing by a robust push-in bolt system. If you think the helmet is too big, you can adjust it for the most comfortable fit.
For the suspension system of each helmet, if you haven't learned about the basic structure or accessories of the helmet, and its usage information, then you can follow our another helmet basics article.
How should a tactical helmet be worn?
With the tightening of the chin strap...
The helmet stays stable as you turn, rock and duck.
The helmet is comfortable but doesn't squeeze your head too tightly.
You can see the edge of the helmet just by looking up with your eyes.
Viewed from the side, the front and back of the helmet are horizontal.
Viewed from the front, the sides of the helmet are horizontal.
All Helmetbro helmets fit those with a head circumference of less than 60 cm or 24 inches. (If your head circumference is larger than 24 inches, unfortunately our helmet will not fit you. You can email support@helmetbro.com and we will customize a helmet to fit you.