Why buy from Helmet Bro
Feb 27, 2019 by helmetbro
20 years professional manufacturer
Helmet Bro is a leading supplier and manufacturer of ballistic helmets, body armor, ballistic panels, police riot gear and military defense supplies. Since the establishment of the company, we have been providing protective equipment to South Asia and the Middle East. Since 2020, our business has expanded to more than 60 countries and regions around the world, including North America and Europe, and has been well received by the military and police.
Helmet Bro production base has successfully passed the ISO 9001:2000 certification. All of our bulletproof products are tested according to the relevant ballistic standards: eg: National Institute of Justice (NIJ), UK (PSDB), German DIN, European, US Military and NATO standards.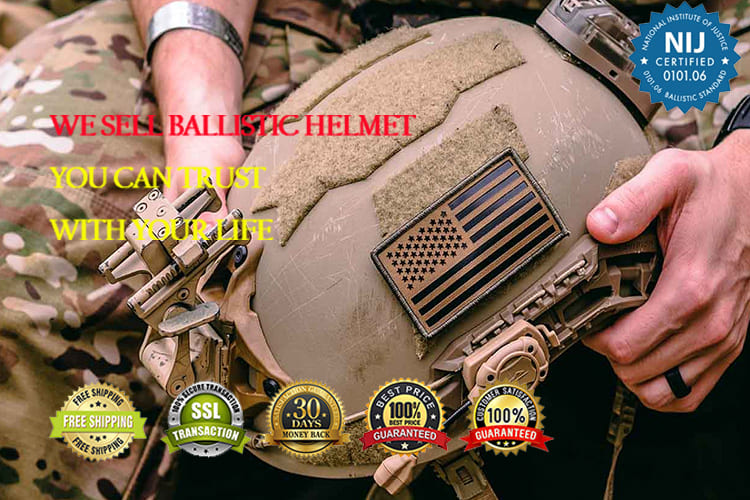 Fast And Free Shipping
All Helmetbro orders will be shipped within 24 hours after the order is placed, and free shipping for the whole site, mainly using USPS, FEDEX, etc. to deliver quickly to you.

30 days return
You can enjoy exchange or refund service within 30 days from the date of receipt of the product, so you have no worries. You only need to ensure that the product is in good condition and the spare parts are complete, and return the product to our designated address. Once the returned product is delivered properly, we will help you exchange or refund within 48H. If you have any questions, please send an email to support@helmetbro.com, we will help you quickly.

100% Quality Guarantee

Helmetbro ballistic helmets are strictly tested according to NIJ (National Institute of Justice) standards, and many of our customers have also left unanimous praise. All the results prove that our products are safe, reliable and of first-class quality. As a military and police officer, you can buy with confidence.

We back all products sold on our website with a 1 year manufacturer's warranty. This means we guarantee your product to be free from manufacturer defects under normal use. After one year, our products can be used for at least 5 years.


Low price guarantee
The Helmetbro production base has 350 employees and more than 30 production lines. The highest daily production capacity of bulletproof helmets can reach 15,000 pieces. Because Helmetbro is a manufacturer of bulletproof helmets, it can supply directly and reduce a lot of intermediate additional costs. These discounts directly benefit our consumers, allowing them to enjoy the best discounts and buy the best quality helmets. We can help our products with efficient, high quality service and pride ourselves on the best price.

Come to Helmetbro.com official website to have a look!

100% satisfied
For more than two decades, Helmetbro has been setting the standard for 7*24H quality service to every customer who visits our website. We have a professional after-sales service team, if you have any questions, please send an email to: support@helmetbro.com, we will reply you within 24H.